Welcome to Wheelersburg Baptist Church
Wheelersburg Baptist Church
---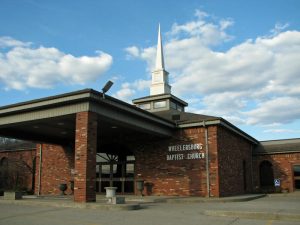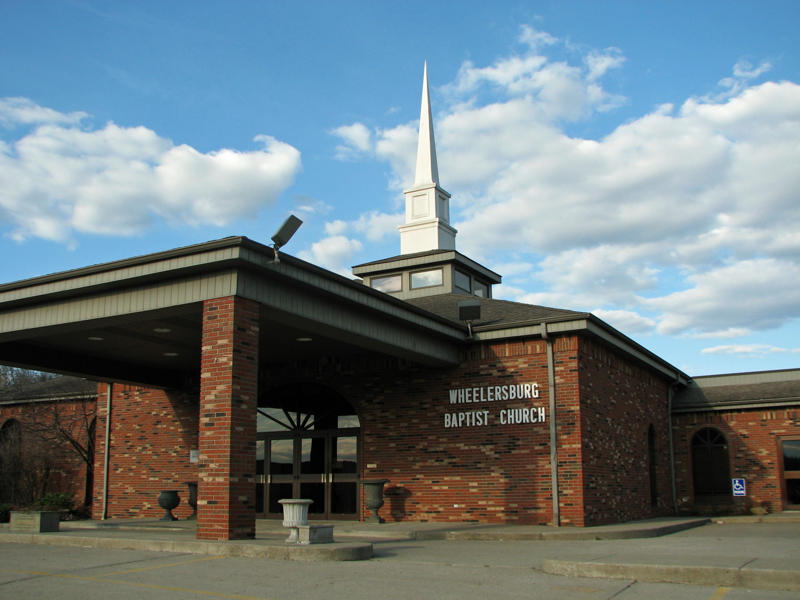 For over one hundred years the Lord has enabled the Wheelersburg Baptist Church to proclaim the Gospel of Jesus Christ and to minister to people on a local, national and world-wide basis. We at W.B.C., with God's help, seek to live lives that bring honor and glory to our Lord. We are a warm and friendly group who realize that every member is a minister to others for the furtherance of the Gospel. As a result we not only seek to provide for the spiritual welfare of our own members, but endeavor to help others both locally and globally.
Wheelersburg Baptist Church is committed to: * Calling people to repentance and acceptance of Jesus as Lord and Savior. * The teaching of salvation as a gift of God's grace without man's works. * The necessity of Christ's sacrifice for the payment of sins. * Public baptism to proclaim one's faith in Jesus Christ. * The teaching of the sufficiency of God's Word. * Understanding our dependency upon the Holy Spirit in living holy lives.
---
Greetings WBC Family,
How good to know we serve a Sovereign and Wise Father!
Due to the current situation with the Corona Virus, and based on the recommendation of our President to avoid congregating in groups larger than 10, we feel that we should cancel Sunday services here at the church for the next two Sundays, but plan to use Livestream to share worship together.  Please visit our website to follow the link to view these sermons.  Or  CLICK HERE
With this, we are also cancelling our Wednesday evening Bible Study/Prayer Services thru April 1st .  We will be reassessing steps forward at this time.
If you have any questions, feel free to contact us!
"May the God of hope fill you with all joy and peace as you trust in Him; and may you overflow with hope by the power of the Holy Spirit (Romans 15:13)."
Because of Christ,
Pastor Brad
---
WBC Giving options March/April 2020
It is a privilege to give to the Lord who has given us all we have.  Giving is always a vital and special part of our corporate worship.  Since we are presently not able to meet together for worship services due to the coronavirus and the CDC's request that groups not assemble, we are providing the following options for giving tithes/offerings to the Lord through WBC.
You can bring your offering to the church Sunday afternoon between 1-2 pm and our treasurer will receive it.
*** You can bring your offering to the church office on Tuesday or Wednesday morning between 9:30 – 12:00. It would be helpful if you would call first to let us know you are coming.
You can call the church office and request a board member pick it up at your house (740-574-5116).
You can mail it to the church (P. O. Box 224, Wheelersburg, Ohio 45694).
If you are interested in exploring online giving options, please call our treasurer, Joe Gulley (740-404-9884).
*** Update:  In light of our governor's "stay at home" directive, we are cancelling the option of dropping off tithes and offerings at the church office on Tuesday and Wednesday mornings as previously announced.
Current Sermon
---
"Displaying Hope in the Midst of Suffering – 1 Peter
Service Times
---
Sunday School        9:30 a.m. Morning Worship     10:30 a.m. Evening Worship      6:00 p.m. Wednesday Evening Prayer/Bible Study  7:00 p.m. Youth Sunday Evenings   6:00 p.m. – 8:00 p.m. Kid's Club (during school year) 6:30 p.m.
 Wheelersburg
Baptist Church

Miss a service or can't make it to church? No problem.  Thanks to WBC Live Stream you can now view services LIVE in real time or watch them later.  To access the live stream and past services use a browser and log onto:

Have a Smart Phone? Download the Sermon.net App from the App Store or the Play Store and search for Wheelersburg Baptist Church in the Ministry Search. Be sure to Subscribe to our ministry so you never miss a service.
Have a ROKU for your TV? Add the Sermon.net channel to your device and you can view our services live right on your own TV!
News
---
(**You may need to download Quicktime in order to listen to some of the sermons.. http://www.apple.com/quicktime/.)