Welcome to Wheelersburg Baptist Church
Wheelersburg Baptist Church
---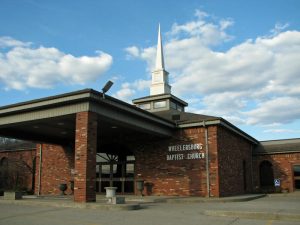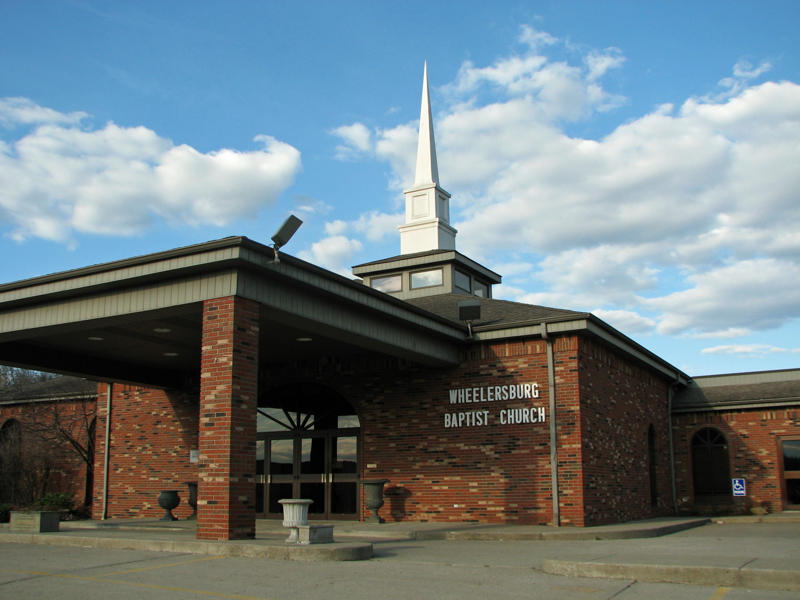 For over one hundred years the Lord has enabled the Wheelersburg Baptist Church to proclaim the Gospel of Jesus Christ and to minister to people on a local, national and world-wide basis. We at W.B.C., with God's help, seek to live lives that bring honor and glory to our Lord. We are a warm and friendly group who realize that every member is a minister to others for the furtherance of the Gospel. As a result we not only seek to provide for the spiritual welfare of our own members, but endeavor to help others both locally and globally.
Wheelersburg Baptist Church is committed to: * Calling people to repentance and acceptance of Jesus as Lord and Savior. * The teaching of salvation as a gift of God's grace without man's works. * The necessity of Christ's sacrifice for the payment of sins. * Public baptism to proclaim one's faith in Jesus Christ. * The teaching of the sufficiency of God's Word. * Understanding our dependency upon the Holy Spirit in living holy lives.
Hello Church Family!
We are excited for the opportunity to enjoy a new set of Sunday School Classes.
Sunday School Classes 
Worship – Kevin Smith
Ephesians- Jack and Dennis
If you have any questions, please see Pastor Matt or our Sunday School Superintendent, Michael Dow
Matt Wilson
Associate Pastor
Wheelersburg Baptist Church
740-727-2060
—————————————————————————————-
-We are asking those in any "at risk" category to remain at home and join us via Livestream.  Attending live services during a pandemic is not a test of one's faith. Please go to Wheelersburg Baptist Church Facebook Page for the service LIVE or visit our website to follow the link to view these sermons.  Or  CLICK HERE
-Since our auditorium is large enough to accommodate approximately 100 people while following social distancing guidelines (with six feet between non-family members),
-When you arrive, you will be welcomed back with big smiles and heartfelt, "It's so good to see you!" However, we are asking that everyone practice social distancing guidelines (six feet of separation, no handshaking, hugging, etc).  This will also apply to our normal pre and post service greeting times, as well as in the parking lot.  We are asking parents to help their children follow these social distancing guidelines.
-Offering plates will not be passed during the service.  There will be a drop box in the foyer for tithes and offerings as well as one on the outside of the church building.
-At present, we will not distribute bulletins and sermon outlines.  However, these will be available online so they can be printed in advance, if so desired.
-Masks can be worn if you feel more comfortable wearing them, but are no longer required.
-Upon entering the building, we request that everyone wash or sanitize their hands. Hand sanitizers will be available throughout the facility.
Because of Christ,
Pastor Brad
 Wheelersburg
Baptist Church

Miss a service or can't make it to church? No problem.  Thanks to WBC Live Stream you can now view services LIVE in real time or watch them later.  To access the live stream and past services use a browser and log onto:

Have a Smart Phone? Download the Sermon.net App from the App Store or the Play Store and search for Wheelersburg Baptist Church in the Ministry Search. Be sure to Subscribe to our ministry so you never miss a service.
Have a ROKU for your TV? Add the Sermon.net channel to your device and you can view our services live right on your own TV!
News
---
(**You may need to download Quicktime in order to listen to some of the sermons.. http://www.apple.com/quicktime/.)